Check out "5" or more items in November and enter a drawing for $10 gift certificates to Dollar General and The Apothecary. Two winners will be chosen. We are so thankful for our wonderful patrons!
The Hot Chocolate Hustle 2022
The second annual family friendly event is back! Join us Saturday, December 3 at 10am for a 1 or 2 mi walk through downtown Pittsville. Free hot chocolate bar after the Hustle and the first 60 participants will receive a cute "Hustle Guy" ornament. Registration fee is $10 with ages 12 and under free. Register at the library or online at https://hot-chocolate-hustle-2022.cheddarup.com
Image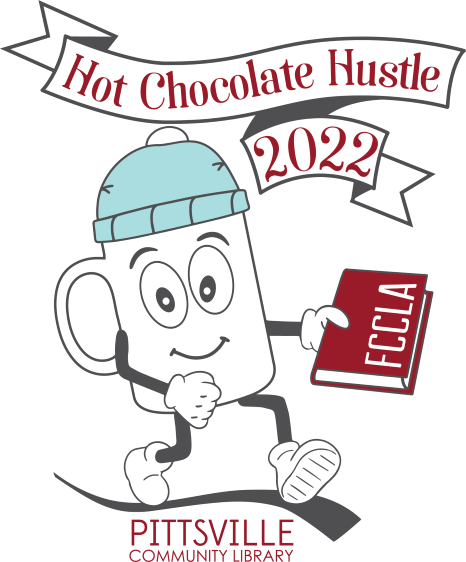 Upcoming Programs
Register for these programs by contacting the library at 715-884-6500. 
*Make an angel using sheet music. Monday, November 28 at 6pm. If there is enough interest, we may add a daytime class. FREE class.
*Gnome Painting on Vintage Library Shelf. Monday, December 5 at 6pm. $25/person. We have 26 vintage shelves ready for an adorable whimsical gnome. All supplies provided along with complete instructions. A cricut cutter will be at this class to add a saying of your choice. We are putting the finishing touches on ours so please stayed tuned for a picture. You must prepay at the library to be completely registered. 
Image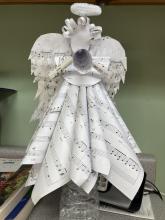 The Friendship Book Club
Grab a friend and get reading together. We have a great selection of books (2 copies each). You select the title and decide when and where you want to discuss the book. Free bookmarks available, too.
Image
Follow Your Library
Image

There is always something happening at Pittsville Community Library and the best way to stay updated is social media. Follow our Facebook page for weekly updates.